FEBRUARY 2000



THURSDAY to SATURDAY FEBRUARY 3-5 8:30pm
Russ Forster's Ode to the 8-Track
SO WRONG THEY'RE RIGHT
PLUS TRIBUTARIES TRAILER AND MORE!
SO WRONG THEY'RE RIGHT is a lo-fi documentary encapsulating a 10,000-mile journey around the U.S. in search of a group of 8-track fanatics, or trackers. The result is over 20 interviews which delve into reminiscences, rants, political diatribes, fantasies, fix-it tips, sales pitches and everything else defining the skeptical yet inquisitive mind of the '90s 8-track enthusiast. It's not a film about nostalgia, as some might suggest; it serves as a statement of outrage from a population of consumers who are tired of being told what to consume.
Director Russ Forster has toured and recorded with several unknown bands, scripted and directed several short 16mm films, and published the ever-popular 8-Track Minds 'zine since 1990. Russ is currently slaving over his next project, a 16mm film about tribute bands—bar bands that imitate famous groups down to the costumes and stage sets. The film is called TRIBUTARY, and features Strutter (KISS), 2112 (Rush), Funky Monks (Red Hot Chili Peppers) Nothin' Fancy (Lynyrd Skynrd), and many others. Tonight's show will feature a preview trailer for this film as well as other Forster shorts!

SUNDAY FEBRUARY 6 8:30pm
IDERA PRESENTS PATRICIA GOUDVIS' DIRTY SECRETS
DIRTY SECRETS follows U.S. lawyer Jennifer Harbury's courageous search for her missing husband Everardo- a Mayan guerrilla leader - which unexpectedly reveals the dark legacy of decades of CIA complicity in Guatemalan human rights abuses. DIRTY SECRETS weaves the story of two people who grew up worlds apart, yet found each other committed to the same struggle. It follows Harbury through a frightening journey to save Everardo and stop the killing in Guatemala. It exposes the horrors she encountered: atrocities perpetrated by the Guatemalan army, backed by the CIA. The video includes rare interviews with Everardo's family, his fellow guerrilla combatants and witnesses to his capture and torture. Declassified U.S. government documents offer a chilling official record of his fate and raise troubling questions about U.S. involvement and the role of the CIA in Guatemala. (56 minutes, 1998)
GUEST SPEAKERS FOR THE EVENING INCLUDE Wendy Mendez, founder of HIJOS (Children of the Disappeared) and Marta de la Vega, human rights worker at the Christian Task Force on Central America. Call IDERA at 738-8815 for more information.



TUESDAY & WEDNESDAY FEBRUARY 8/9 8:30pm
CANADIAN PREMIERE: ERIC SAKS' CREOSOTE + SHORTS
L.A.-based artist ERIC SAKS has been producing innovative and challenging film and video work for nearly two decades. With over 25 pieces to date ranging from Pixelvision-based work to video and feature films, Saks' work is truly that of a media prankster and a celebration of low-tech aesthetics subverting high-tech infrastructures.
CREOSOTE combines two analagous stories into a unique vision of religion, individuality, and modern spirituality. The true story of Jared Negrete, a young boy who was lost on a Boy Scout camping trip and never found, is embroidered with the life story of St. Francis, also known as the hippie saint. Magic realism is utilized to present a new parable, creating a contemporary saint who rejects his family as a pre-teen, takes the first religious vow of poverty, befriends St. Clare, and finally receives the stigmata before dying very young. Executed through stop-frame animation and puppetry techniques, the video's style is reminiscent of graphic religious pamphlets. Told through meditative voice-overs, aleatoric sound design, and Retablo-like intertitles, Creosote presents a visceral religious experience.
ALSO SCREENING will be several of Saks' earlier shorts, including phone pranks, pixelvision films and more!



THURSDAY FEBRUARY 10 8:30pm
BYO8
A time to gather and celebrate the films of family and loved ones, of cherished moments now mere memories, of the good old days...and whatever the hell else you want to bring! Our monthly installment of Bring Your Own Film night keeps getting better - come on down and move someone with your moving images: Super 8, VHS, 16mm, we'll take them all! (10 minutes max, excerpts accepted). Only $3 to get in if you're carrying!!





FRIDAY, SATURDAY & SUNDAY FEBRUARY 11/12/13 8:30pm
VANCOUVER PREMIERE:
KATIE TALLO's JUICED
Exposing the world of waitressing in all its greasy glory is the over-the-counter comedy JUICED, a slice-of-life story that dares to tell the customer where to go. Syd is a career waitress and starving actress who works at Ted's Place, a cheesy family restaurant that rules over her life. Encountering everyone from "the picky customers from hell" to propositioning regulars, JUICED rages incessantly about the madness, oppression, brutality and hypocrisy of the hospitality industry. It's a rowdy movie experience in which fourteen twisted and telling tales unfold in original mockumentary style, dropping in on Syd in some truly compromising situations including some regular "stress relief" in the woman's washroom... True revenge for any waitress (or waiter), JUICED is a comedy of really bad manners and a true slice of life - served up hot and greasy!



TUESDAY & WEDNESDAY FEBRUARY 15/16 8:30pm
FLUID BODIES & BODILY FLUIDS
A shocking and intensely intimate examination of the body fantastic, inside and out through the eyes of filmmakers who dare to look. Included in this show (appropriately positioned just AFTER Valentine's Day) are kitch-educational, experimental and How-To films you won't soon forget. THE ACT OF SEEING WITH ONE'S OWN EYES is the mesmerizing and strangely compassionate Stan Brakhage study of the human form in cadaverous detail in the autopsy room; K Daymond's NICE GIRLS DON'T DO IT explicitly and smartly explores and demonstrates female ejaculation film (yes - you CAN do it - learn how here!); the lighthearted menstruation-education film NATURALLY, A GIRL was originally aimed at girls dealing with "the curse" for the first time; Mike Hoolboom's SHITEATER stars local performance artist Andrew Wilson in the title role on this "five star gross out"...PLUS OTHERS!



THURSDAY TO SUNDAY FEBRUARY 17-20 8:30pm
WORLD PREMIERE: BLAINE THURIER'S LOW SELF ESTEEM GIRL
Lois, aka Low Self Esteem Girl, is the girl who makes everybody else feel good, if you know what I mean. A one night stand leads a pot dealer to believe that he holds the key to her heart in the form of a magic phrase. By selling the information to his clients, he effectively prostitutes our heroine without her knowledge. Meanwhile, a demon-possessed born-again Christian falls in love with her and conspires with his youth group pastor to convert her to the faith. Will she be a saint or a sinner? Or both? Or neither?
Pillow fights, excorcisms and back seat make-out sessions propel this first feature from cartoonist turned film-maker, Blaine Thurier (Bugs, Grief, Velvets Record). Shot in glorious DV, Low Self Esteem Girl features impressive performances by local rock legends Corrina Hammond (Maow), Carl Newman (Superconductor, Zumpano), Dan Bejar (Destroyer) and Cindy Wolfe (Tennesse Twin). Buy Nothing Day founder Ted Dave is "really damn funny" in his screen debut.
Funny and disturbing, Low Self Esteem Girl may be the first self help movie. See it and learn to live again!




TUESDAY & WEDNESDAY FEBRUARY 22/23 8:30pm
Canadian Premiere: ANNE MCGUIRE's STRAIN ANDROMEDA THE
With STRAIN ANDROMEDA THE, American film and video artist Anne McGuire has created an awesome and spellbinding film that throws everything from story structure to character motivation into question. Put simply, McGuire has taken the entire 1971 Robert Wise-directed THE ANDROMEDA STRAIN (based on the novel by Michael Crichton) and re-edited it shot by shot precisely in reverse, so that the last shot appears first and the first last, though nothing is actually running backwards. As the film unfolds (or reverts?), more and more information about how our characters and their surroundings came about is revealed to us. While intially confusing, the film quickly takes on an ominous and mesmerizing quality that defies description. The original film plot is one filled with tension in a "race against time" which only adds to this effect. "It develops its own wonderfully absurd and perplexing level of suspense." (Chicago Filmmakers) "...every action is followed by its stimulus, every comment by its query, you find yourself in a dizzying spin, grasping desperately for causal certainty, yet firmly held by the reversibility of suspense." (Steve Seid) STRAIN ANDROMEDA THE can only be experienced to be understood. And if you have never seen the original film, all the better. Above all, don't arrive late or you'll miss the...end.



THURSDAY FEBRUARY 24 8:30pm
CINEWORKS PRESENTS
ALL ABOUT SEX
Erotic and explicit short films about sex - a subject that serves as a continuous source of inspiration for filmmakers, and a never-ending preoccupation for the rest of us. This program of short films explores sexuality, eroticism and desire with a frankness that blurs the boundaries between art and pornography. Films include Isabelle Auger and Wrik Mead's (ab)NORMAL, a pixilated cornucopia of sexual possibilities; Michael Brynntrup's ALL YOU CAN EAT, a collage of Super-8mm '70s porn that is larger than life; XXX:SPACEJUNK, local video artist Shawn Chappelle's psychedelic space-age porn odyssey - a ravishing, shock-cut exercise in subliminal seduction; Kika Thorne's SISTER about a young woman discovering her own sexuality while searching for the reasons behind her sister's suicide; Alina Martiros' PEARL MAD is an exoticised portrait of a WASP hunted by Bees - a personal mythology of sex and honey in Pearl and Glitter...and many more!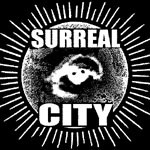 FRIDAY & SATURDAY FEBRUARY 25 & 26 8:30pm
SURREAL CITY: LUIS BUNUEL's 100th BIRTHDAY PARTY
UN CHIEN ANDALOU WITH THE CANADIAN PREMIERE OF
NEW LIVE SOUNDTRACK BY BERKELEY ARTIST OWEN O'TOOLE
PLUS: VIRIDIANA and SIMON OF THE DESERT
In honour of the 100th birthday of Luis Bunuel we kick off our week of SURREAL VISIONS with an astounding program of his films: UN CHIEN ANDALOU (1928) is considered the true cinematic icon of Surrealism. Remembered best for its famous razor across an eye scene, this Bunuel/Dali collaboration is presented with a brilliant new soundtrack composed, recorded, and performed in person for the first time in Canada by Berkeley sound artist, WETGATE projector-performance group member and filmmaker OWEN O'TOOLE. Also on the bill are SIMON OF THE DESERT, Bunuel's irreverent tale of Simon, an ascetic who stands on a pillar in the desert for years to be closer to God, only to be tempted by a gorgeous incarnation of the Devil, and VIRIDIANA, Bunuel's masterpiece and scathing indictment of Catholic self-righteousness wherein an innocent girl takes in beggars only to find that they refuse to change their ways.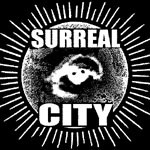 SUNDAY FEBRUARY 27 8:30pm
EYE OF NEWT LIVE WITH
JEAN COCTEAU'S BLOOD OF A POET
Eye of Newt Return with their immensely popular live accompaniment to cinema, this time featuring Jean Cocteau's stunning BLOOD OF A POET which follows the adventures of a poet who lives out the creations of his mind. Featuring special effects used to wholly poetic ends, camera trickery, mirror-play, visual transformations and radical disruptions in space and time, Cocteau's first film is a testament to the truly artistic potential of cinema.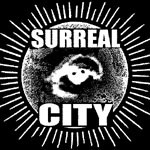 TUESDAY FEBRUARY 29 8:30pm
PSYCHOLOGICALLY SURREAL
Maybe it's something in the water, but Canadian image-makers have a long-standing tradition of creating some of the finest and most-respected surreal film and video works in the world. This collection of brilliant and sometimes disturbing short works is a testament to this with a definite bent towards the strangely psychological. Included in tonight's show: SMOKING CAN KILL YOU, Scott Catalico's strange visit with an amazingly feisty, funny and eccentric old lady; in ABANDON BOB HOPE ALL YE WHO ENTER HERE Kevin D.A. Kurytnik uses old-style cartoon animals to marry Milton and Disney to horrifying and hilarious results; Roberto Ariganello's YESTERDAY's WINE is a smart and jarring blend of second rate sci-fi images, reconstructed language tape instruction and more; RAPT AND HAPPY is Emily Vey Duke and Cooper Battersby's jarring combinination of typography, drawings, performance and animation as inroads to ego, art, melancholy, self-expression and relationships; Shelley McIntosh's confounding and allusive DREAM GEOMETRY plays tricks with logic and understanding; RJ Tuna's WISTA is a disturbing and visceral story of personal loss and losing touch; Chris Brown's THE WIDDLER is a gorgeous black and white film based on "The Case of Little Hans" about one boy's obsession with his "widdler". All this and free entry to anyone with a Dali moustache!


MARCH 2000 color=#ffffff>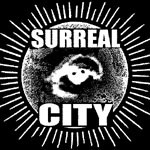 WEDNESDAY MARCH 1 8:30pm
Erik Whittaker's CULT CLASSIC AIRPORT IN
Erik Whittaker crosses Guy Maddin with David Lynch to create a completely original and truly bizarre first feature straight outta Vancouver. Featuring stunning set design and impressive cinematography that belies its incredibly low budget, Whittaker's epic tale flies in the face of convention. "Ten years after his partner was killed in a bizarre shoot-out on the tarmac of the Winnipeg Airport, Lieutenant Kehler is called in to investigate the grizzly murder of an ultra-sleazy podiatry guru...As Kehler and his colleagues begin to piece together the information, it becomes apparent that virtually everyone in the hotel that weekend had both the motive and the opportunity to do it....AIRPORT IN positively bristles with misanthropic energy. It is gloriously over-the-top prairie-Gothic, sure to find a place in the "cult-classic" firmament..." (VIFF)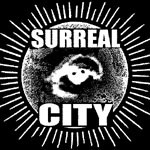 THURSDAY MARCH 2 8:30pm
BYO8: SURREAL VISIONS + HAIR FANTASY AND OTHER DELUSIONS
This special surreal edition of BYO8 wants you to show off the most eye-popping and mind-bending stuff you've got. Whether your hand has ants crawling out of it or your clock is melting, bring it down as long as it's surreal - 10 minutes max, first come first serve, VHS, Super 8 and 16mm accepted! Special added bonus: Excerpts from Meesoo Lee's HAIR FANTASY AND OTHER DELUSIONS. Described as "wacky far out pathetic cool i don't get it psychedelic wow what a loser funny strange or funny ha ha groovy depressing wanky" (and then some) this stuff will definitely turn your head. Vancouver's first Video Zine shot on a ten year old VHS camcorder, edited between 2 VCRs: It's LO-FI MADNESS!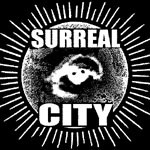 FRIDAY, SATURDAY & SUNDAY MARCH 3/4/5 8:30pm
SURREAL ANIMATION
From the private and very rare collection of San Francisco animation guru Karl Cohen comes this collection of inspired and inventive classic animation of the most surreal kind. Included among this tremendous collection are stunning works by the giants of animation including Tex Avery, Max Fleischer, Bob Clampett and Chuck Jones. A startling, incongruous, nutty mix that rivals Dali himself - don't miss it!

TUESDAY MARCH 7 8:30pm
HUSH GRRLS HUSH
HUSH GRRLS HUSH is a premier exhibit of multidisciplinary works by Vancouver's emerging dance, video, music, circus and spoken word artists in celebration of International Women's Day. Through creative expression, these women observe, dissect and reconstruct the power of voice and voicelessness. On the jam-packed bill tonight are SLAM, a collaboration-expression-compression for women giving definition-motivation, rising out of opression with Gabrielle Martin, Ariel Smith, Hayley Sinclair, Lora McElhinney and Cider; ART AND REVOLUTION explores the violence of being the only woman in the Stoltmann peace camp when it was ravaged and burnt to the ground by loggers. Roar. Crack. No Ceremony. Bleeding-Rivers run red (with Bernadette Wykks and Sharai); NO MOVES is a visual mourning for the Women's March at the anti WTO protests by AMEY KAZYMERCHYK. PLUS: Omnibus-style shorts exploring the interconnectedness of violence and silence by SARA KENDALL, HAYLEY SINCLAIR, SONYA BOOTHEOYD and VELVEETA KRISP; and THE NIGHT, a singular fluid live performance looped and linked +with sound samples of sonic illusions compiled and mixed by SUEZ HOLLAND.

WEDNESDAY MARCH 8 8:30pm
FEMALE GAZE
Curators Linda Desormeaux and Rena Del Pieve Gobbi have compiled an evening of astounding film and video that portrays the world through the eyes of up and coming local women filmakers working outside the mainstream. Allana Murray confronts the issues of gender in sexuality; Heather Emery shows the male response to the power and intent of the female mind; Layda Gongora attacks the traditional 'male gaze' through the use of feedback, abstraction, and fragmentation of the female body; Karen Duthie portrays the intensity of the forces which attempt to create/mold female gender identity; Rena Del Pieve Gobbi speaks of the use of the female form in advertising and technology; Sonia Bridge portrays memory and war through pictoral reference to stories from her Grandfather; Stephanie Stephens deals with issues surrounding domestic violence, and control after a mothers death; plus others! After the show there will be time for a disscussion period.



THURSDAY MARCH 9 to WEDNESDAY MARCH 15 7:30 & 9:30 NIGHTLY
THE JOHNNY LEGEND PSYCHOTRONIC FILM FESTIVAL
THE FIRST EVER TEENAGE UFO ROCK'N'ROLL
WRESTLING PSYCHO SEX MONSTER SHOW!
Film-maker, writer, wrestling manager, actor, archivist and auteur JOHNNY LEGEND appears IN PERSON to introduce EVERY show with his own unique link to the films being screened!
NOTE: SHOWS ARE NIGHTLY AT 7:30 and 9:30, SEPARATE ADMISSION OR BOTH SHOWS FOR $8. (Membership of $3 required and available at the door if you don't already have it.)



THURSDAY & FRIDAY MARCH 9/10
WRESTLING WITH ANDY KAUFMANN!
MY BREAKFAST WITH BLASSIE (DIR: Johnny Legend) at 7:30pm
For his bone-dry satire of MY DINNER WITH ANDRE and his final masterpiece, Andy Kauffman had breakfast at a greasy spoon with the self-proclaimed "King of Men", professional wrestler Freddie Blassie. This is the film that introduced Kauffman to Legend's sister Lynn Margulies who is played by Courtney Love in the film MAN ON THE MOON (Legend also has a role in that Hollywood flick and will talk about the whole experience and more tonight). PLUS RARE KAUFFMAN SHORTS highlighting his stage appearances on David Letterman and elsewhere!
I'M FROM HOLLYWOOD (DIR: Lynn Margulies) at 9:30pm
Andy Kauffman at his most brilliant, as he attempts to become a professional wrestler but agrees to only wrestle women. Unedited version not seen on television! PLUS: RARE FOOTAGE OF ANDY KAUFFMAN from Lynne Margulies own collection!




SATURDAY & SUNDAY MARCH 11/12
DRUGS AND ROCK'N'ROLL!
THE T.A.M.I SHOW WITH RARE MISSING FOOTAGE! at 7:30pm
The ultimate rock n' roll movie produced in Electrovision and presented here in a pristine 16mm print. An all-star show featuring Gerry and the Pacemakers, Chuck Berry, hosts Jan and Dean, Lesley Gore ("It's My Party"), and Motown greats Marvin Gaye, Smokey Robinson & the Miracles, and The Supremes. The Rolling Stones and an insane James Brown performance round out this ultra-rare classic of live music film. Tonight will also feature the long unavailable original BEACH BOYS footage on video which was originally cut out, reunited with the film for the first time! PLUS: TEENAGE CRUSADES, A '60s right-wing religious teen hysteria short and a rare WHERE THE ACTION IS episode!
HELL, AMERICAN STYLE PLUS: TIMOTHY LEARY'S TURN ON, TUNE IN, DROP OUT at 9:30pm
A bizarre mix of shorts including the story of starry-eyed girls coming to Hollywood in the early '50s and ending up in bondage and sleaze; THE BIG ROD, a classic early '50s hot rod psycho DRAGNET episode; OZZIE'S GIRLS, the never-televised pilot for the astounding series starring Ozzie & Harriet in which the Nelsons replace David and Ricky with two hip black and white college chicks; AND Sonny Bono's MARIJUANA which was shown in schools and community centers in the '60s (which Legend naturally attended).
PLUS: TURN ON, TUNE IN, DROP OUT Don't miss this rare chance to see the only existing copy of the Timothy Leary classic!



MONDAY MARCH 13
WHERE THE HELL IS ARCH HALL, JR.?
RARE CLASSIC Bs!
THE SADIST at 7:30pm
A tense, manic and surprisingly plausible film based on the late '50s multi-state murder spree of teenager Charles Starkweather. Arch Hall Jr. stars as the snivelling lunatic who terrorizes stranded-on-the-roadside teachers. Directed and written by James Landis in 1963 (Stakeout) and shot by future Oscar winner Vilmos Zsigmond!
WILD GUITAR at 9:30pm
A swinging youth rides into Hollywood to become an instant teen idol, played yet again by Arch Hall, Jr. who belts out such must-hear non-hits as "Yes, I Will", "Wild Guitar", "Twist Fever" and more!

TUESDAY MARCH 14
BLOOD AND ORGIES!
2000 MANIACS at 7:30pm
Cult director Herschell Gordon Lewis' truly watchable follow up to BLOOD FEAST starring Thomas Wood and Connie Mason features a Civil War ghost town which lures unsuspecting Yankee tourist to their centennial festival. Featuring axe-chopping, boulder-crushing and more. Truly gruesome fun that will make you think twice about taking any of those country backroads ever again!
YOUNG HOT AND NASTY: TEENAGE CRUISERS at 9:30pm
A special screening of Johnny Legend's own teenage ex-rated rock and roll movie with music by Billy Zoom, Wild Man Tony Kahn, Ray Campy, Johnny Legend, and all the old roll'n'rock artists. The film stars Serena, Johnny Legend and John Holmes and is best described as a weird American Hot Wax meets American Grafitti with (gasp) hardcore scenes. Highly regarded in the genre and the first of its kind! AND INSIDE JOHNNY LEGEND: X-rated exploits, home movie orgies, recent TV appearances with Tarantino and more bits you won't believe!


WEDNESDAY MARCH 15
WRESTLEZANIA!
ALIAS THE CHAMP at 7:30pm
A super-rare exploitation film and fascinating time capsule starring Gorgeous George, a popular and flamboyant wrestler of the late '40s and '50s. Seems the Mob has framed the Gorgeous One for a murder in the ring... Also stars the inimitable Tor Johnson in the only known print in the world of this early '50s wrestling classic. PLUS: Ultra-rare Superman, Munsters and Mr. Magoo wrestling episodes!
THE WRESTLER at 9:30pm
Starring Ed Asner and a young Ric Fliehr - one of wrestling's greatest showmen (Wooooooooooooo!) - this is a '70s vintage classic with incredible scenes of ring action including Hard Boiled Haggerty, Verne Gagne and Odd Job (from "Goldfinger"). Highlights of Johnny Legend's own wrestling, working with Dr. Graham, Johnny wrestles a woman, early '60s home movies of Johnny and Johnny Legend.

3 NIGHTS OF LIVE FILM AND VIDEO color=#ffffff>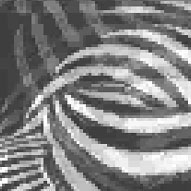 THURSDAY MARCH 16 8:30pm
EYE OF NEWT COLLECTIVE
Tonight, EON take the stage with an incredible arsenal of big-screen midi-generated experimental image creations seamlessly blended with their hypnotic and ambient-fused avant-garde audiocollage. EON soundscapes will dive deep into the textures of an undulating swamp or a melding of machinery, seamlessly interacting with saxophone, guitar, bass and more. Triggering existing imagery and sound while creating spontaneous audio and visuals on the fly, this show will entrance and mesmerize. On the cutting edge of the growing local improvised music scene, EON features Masa Anzai on Sax, Kelly Churko on Guitar, Stefan Smulovitz on Bass, and Andreas Hernandez and Chris Kelly handling Samples and the Turntables. Also featured tonight will be guest Butoh dancers integrated into the performance.



FRIDAY MARCH 17 8:30pm
MULTIPLEX GRAND VOLUME 5
The Multiplex Users Group brings its first event of 2000 to the Blinding Light!! and with it comes fresh futurist interpretations of the Multiplex tactical plan. New relationships will unfold, by strategy and chance between the ever misunderstood marriage of sound and light. Impairamentalist expert ZERO SQUARED will blast and bless samples and pixels in a foray of digital madness; engineering consultant 5T-3V3 will cross signals with triggers to dazzle and surprise and systems specialist LOSCIL will digitally unite ambience and algorithms in efforts to hypnotize. In keeping with the Multiplex tradition, new collaborators and innovators will appear with unique interpretations of the Multiplex aesthetic; the tactical and sometimes fortuitous use/misuse of audio-visual technologies.



SATURDAY MARCH 18 8:30pm
THE RETURN OF THE ORGANIZATION MAN
THE ORGANIZATION MAN brew up a caustic mix of visual madness and audio mania in their trademark style. Blending sophisticated slide manipulation, live video mixing, films loops and heavy audio jamming, THE ORGANIZATION MAN provides master control operation of image and sound. Made up of visualists Bill Mullan and Brian Johnson and sound composers and manipulators Anthony Roberts and Paul Ruskay, THE ORGANIZATION MAN urge you to stop the world and melt with them - one night only!




SUNDAY MARCH 19 8:30pm
IDERA PRESENTS Meera Dewan's PATENT PENDING
With insightful interviews and rare footage from India's agricultural industry, this keenly observed film depicts Indian women's struggles to use traditional farming practices instead of the chemically-based agriculture agressively pushed through the marktplace by corporate agribusiness.
Comparing the practices of women who consider seeds sacred with multinational companies use of sterilized and genetically modified hybrids, this evocative analysis celebrates the scientific basis of women's native traditions in a provovative look at the evolving meanings of healthy and sustainable land use.
PATENT PENDING demonstrates how the women celebrate the sanctity of the seed and the soil and their relationship to both. WITH GUEST SPEAKERS - call IDERA at 738-8815 for more information.




TUESDAY MARCH 21 8:30pm
KING ANDERSON'S
MORE ART THAN YOU EVER THOUGHT POSSIBLE!
KING ANDERSON is Vancouver's premiere "art archivist" producing smartly edited and thoughtful video records of art openings, gallery exhibits and artists' works. This show is a testament to the incredible amount of art being produced in Vancouver today and an overwhelming gesture to the historicization of work that may be impossible to see in the future. Included in tonight's show are ARTWALK, THE PAINTINGS OF PAUL HOWELLS, MY FAVOURITE ARTIST: THE 1999 EAST SIDE CULTURE CRAWL and many more. Don't miss this inspiring night of art and artists!



WEDNESDAY MARCH 22 8:30pm
BYO8
Did you notice that this isn't a Thursday night? We thought we'd break with tradition for a change and maybe all you folks who work Thursday nights can finally make it to Bring Your Own Film Night - a chance to show off the good, bad and ugly of local film and video works as well as those old home movies, found movies and favourite clips. Let's keep it under ten minutes a piece, folks (excerpts are accepted). Give us your VHS, Super 8 and 16mm and let it loose on the big screen ($3 to get in if you're carrying)!





THURSDAY MARCH 23 8:30pm
MIKE SCHERTZER's EVIDENCE
Cannibal hearts, punishment trees, exhausted angels - this is all part of EVIDENCE, a clandestine manuscript by Vancouver poet and visual artist Mike Schertzer. Known for his ability to deposit an audience into another world, whether they want to go or not, Schertzer uses visual collages assembled from found-slides, film trailers, and other sources edited into a fluid visual counterpoint to the text by Vancouver video artist Joel Snowden, effectively creating a post-narrative world that is both frightening and seductive. This will be the only Vancouver performance so don't miss it!
Mike Schertzer is probably best know for setting the record for the longest reading of original work in Canadian history (10 hours). His published books of poetry include Short Films from the 14th Century, and A Personal Dictionary. His collection of negated (overpainted) books (the Negatextual Resource Center) and examples of his unique collage on glass technique (sublimage) have been exhibited in Vancouver and Toronto.



FRIDAY & SATURDAY MARCH 24/25 8:30pm
BETTER DEAD THAN RED: PARANOID PROPAGANDA CLASSICS
Beware the Red Menace! As you all know, loose lips sink ships, but we have to tell you about this one: another fabulous collection from San Francisco collector Karl Cohen of rare shorts produced by the government and Hollywood to instill fear and hatred of the enemies during the WWII and the Cold War, as well as to promote "family values" on TV during the '50s, '60s and '70s. See the vicious cartoons (Superman, Bugs Bunny and more), bizarre documentaries like HITLER LIVES and ATOMIC SURVIVAL and ancient PSAs used to brainwash America!

SUNDAY MARCH 26 at NOON
HAND-PROCESSING: THE METHODS & THE MADNESS
We are pleases to have hand-processing guru extraordinaire KEN PAUL ROSENTHAL in person to present this intensive and indispensible workshop.
In this comprehensive and briskly paced afternoon, you'll gain a practical and theoretical understanding of hand-processing motion picture film with an emphasis on experimentation. Basic light and color theory, the material structure of film, and the photochemical process that leads to an image are covered, as well as various 8mm and 16mm tank methods. You'll also be exposed to the effects of time, temperature, agitation, pushing/pulling, and alternative developing techniques such as solarization and cross-processing.
Your guide on this journey is Ken Paul Rosenthal. Rosenthal studied film at the San Francisco Art Institute, and received his MA in Interdisciplinary Arts from San Francisco State University. His film SPRING FLAVOR won the award for Experimental Process at the Ann Arbor Film Festival.
(WORKSHOP FEE IS A MERE $35.00. ADVANCED PAYMENT AND REGISTRATION IS REQUIRED. NOTE: VERY LIMITED SPACE! NO REFUNDS! REGISTER TODAY!)



SUNDAY MARCH 26 8:30pm
SAN FRANCISCO SUPER 8 FILMMAKERS
KEN PAUL ROSENTHAL AND TE-SHUN TSENG IN PERSON
We are very pleased to have in person two of San Francisco's most devoted and enthusiastic Super 8 hand-processing filmmakers. Consisting of astounding dual projections, films that have been dyed, buried, de- and re-composed and then some, these works are a testament to the limitless potential of both Super 8 filmmaking and the hand-crafted film. Included will be Ken Paul Rosenthal's "ten years in the un-making" colour-saturated SPRING FLAVOUR, the voyeuristic and mysterious NEAR WINDOWS, and his dual-projected BLACKBIRDS which re-processes and abstracts televised footage of the Rodney King/Reginald Denny beatings to question media images of race. TE-SHUN TSENG will also present two of his stunning and hypnotic dual projected films: DEGREE ZERO is an abstracted and heavily manipulated piece integrating dance and the very surface of the emulsion, while LUCIFER MOMENTS is a collision of sharp shadow, water and shape-shiftings in glorious silence. One night only!



TUESDAY & WEDNESDAY MARCH 28/29 8:30pm
WILD GOOSE YOURSELF
Long lost pets, magic mushrooms, sneaky antelope and Timbuktu are the subjet of WILD GOOSE YOURSELF. An autobiographical stream of consciousness investigation of the utter strangeness to be discovered in the mundane, this video by Trent Harris provides some frightening insight into the mind that created RUBIN AND ED, THE ORKLY KID and PLAN 10 FROM OUTER SPACE (screening this weekend). An expanded version of his past WILD GOOSE tape, Harris uses no strategy except a camera and himself as a premise, taking us on a journey of discovery in a world where "nothing" becomes a philosophical starting point to open up the meaning of life and its inherent absurdity. A prime example of life's rich pageant, this film also takes us on a tour of the incredible landscape of Harris' home in Salt Lake City. This guy is definitely on to something - don't miss the boat.



THURSDAY MARCH 30 8:30pm
CINEWORKS PRESENTS DYSFUNCTION JUNCTION: THE FAMILY HOME
"They fuck you up your mum and dad," said poet Philip Larkin, and the films in this program heartily concur. Join us for a night of family dysfunction, as we present a program of short films that illustrate family dynamics in a state of crisis. Films include Louise Bourque's THE PEOPLE IN THE HOUSE, a dreamy, surreal exploration of the role of religious devotion in the perpetuation of family dysfunction; Steve Sanguedolce's SWEETBLOOD, a personal memoir composed of a flurry of family photos which examines the strained relationship between the filmmaker and his emotionally detached father; Jason Romilly's ALONE, a haunting and poetically stylized portrait of abandonment and despair; Mark Sawers' THE MIDDLE CHILD, which uses sardonic humour and home video footage to illuminate family life; RECONSTRUCTION by Laurence Green, an experimental autobiographical work that searches through evidence of Green's seemingly typical white, middle-class sixties childhood to expose the betrayal and loss behind the facade. Bring the family and make a night of it!


FRIDAY & SATURDAY MARCH 31/APRIL 1 8:30pm
FOR ALL THE FOOLS AND FOOLERS:
TRENT HARRIS' PLAN 10 FROM OUTER SPACE
"Nancy Drew on acid" Sundance Film Festival
"A brillant batty romp!" Wired Magazine
"Intelligent satire from one of America's premiere cult filmmakers" Independent Film and Video
Here is the truly science-fictional side of Trent Harris (see WILD GOOSE YOURSELF this past week) as he takes aim at his home town of Salt Lake City Utah and the Mormons which inhabit it. This absurd and over-the-top B flick is injected with Harris' own special brand of humour. Chock full of cheap special effects, all the "required" scenes for a UFO conspiracy/invasion and starring everyone favourite aline KAREN BLACK - what more could you ask for? The film's heroine uncovers an unusual bronze plaque which leads to the discovery of a UFO conspiracy with links to the Mormon belief system....This "ultimate sci-fi epic" was banned in Boise and broke box office records in Salt Lake City.
SUNDAY APRIL 2 8:30pm
BEYOND DOGME!
BEYOND DOGME is a Simon Fraser University Film Student Union and Motion Picture Processing Bloc Festival. A response to all the Dogme hype of last year, this "list of commandments" puts a spin on things in a decidedly low-tech, high-ingenuity direction: Super 8 Only, One role of Reversal Film Each, No Metaphors, No Tripod, In-Camera Editing only, No Murder, Shoot and Process in One Day (Saturday, April Fool's Day!), No Labs, and Simple Uncut Sound on Audio Cassette (which may be switched for other soundtracks which are submitted). The results are what you will see here: creative no excuses filmmaking from the hip. A reminder that you don't need much more than a battered old Super 8 camera and a little imagination to create your own personal masterpiece. E-MAIL tfrederi@sfu.ca for more information!!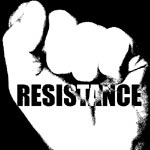 TUESDAY & WEDNESDAY APRIL 4/5 8:30pm
RESISTANCE X 3
Seeking to resist the "powers that be", each of these pieces uses radically different tactics - covert strategies, humor and civil-disobedience - to make their points in very effective ways. CIVIL follows Bay Area graffiti artist Emuse on several clandestine tagging operations, and gets so far inside the action that it almost makes the viewer complicit. Using San Francisco at night as a dark, blank canvas, Patrick Nelson Barnes' film captures the textural, sensorial, and ritualistic feeling of this nocturnal artist. THE PIE'S THE LIMIT chronicles the global pastry uprising of the Biotic Baking Brigade, starring San Francisco mayor Willie Brown and the CEOs of Chevron and Monsanto. Featuring a cornucopia of political pie-throwings in San Francisco and beyond, this smart piece also presents a brief history of consumable comedy and behind the scenes interviews with *real* underground pie tossers... Plus, corporate media analysis and in-your-face politics. LUNA: THE STAFFORD GIANT TREE SIT is the story of the longest tree-sit in world history. When a Stafford Giant redwood tree was discovered by Earth First! during the Fall '97 Headwaters campaign it had already been blue-marked for cutting. In order to save it from the chainsaw, a nonstop tree occupation began. One extraordinary woman named Julia Butterfly remained in the tree all winter, living in the tree top through week-long storms, days of fierce winds, nights of hail, sleet, and torrents of rain for weeks. An inside view of a truly inspired and highly visible act of civil-disobedience.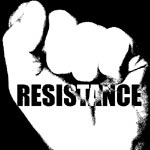 THURSDAY & FRIDAY APRIL 6/7 8:30pm
TED WHITE's WE'RE NOT STOPPING TRAFFIC, WE ARE TRAFFIC: A HISTORY OF CRITICAL MASS
An energetic tribute to the rise of Critical Mass, this documentary chronicles the vital history of the 7-year-old bike movement. Several of the free-spirited characters that helped coax this loose coalition to life — and maintain its positive spin — are interviewed, providing much-needed balance to the corporate mass media's recent coverage. Made by Ted White, whose Return of the Scorcher is credited with helping to coin the movement's name, the film is almost as much fun to watch as bikes are to ride. Almost. PLUS shorts (co-sponsored by DINOSAURS AGAINST FOSSIL FUELS) NOTE: SPECIAL PRICES IN AFFECT $7 + MEMBERSHIP.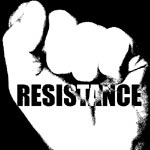 SATURDAY & SUNDAY APRIL 8/9 8:30pm
SHOWDOWN IN SEATTLE: FIVE DAYS THAT SHOOK THE WTO
A production that assembles the activist powers of Independent Media Center, Big Noise Productions, Changing America, Headwaters Action Video Collective, Paper Tiger TV, VideoActive and Whispered Media and working with the footage of dozens of video activists from the IMC. SHOWDOWN IN SEATTLE features an on-the-ground, non-corporate perspective and in-depth analysis you won't find anywhere else, in addition to incredible footage of police repression and popular resistance. Each half hour piece (5 in all) is made up of segments shot and edited on location in downtown Seattle by an unprecedented collaboration of video producers from around the U.S. working under the umbrella of the Independant Media Center. Produced daily on location in Seattle and satellite-cast across the U.S on each day of the WTO ministerial this video is the real goods. Presented as follows: EPISODES 1, 2 & 3 on SATURDAY, EPISODES 3, 4 & 5 on SUNDAY.

TUESDAY & WEDNESDAY APRIL 11/12 8:30pm
Back by popular demand: SOCIETY OF THE SPECTACLE
Withdrawn from circulation in 1984 and never before subtitled, legendary Situationist Guy Debord's long-impossible to see film, SOCIETY OF THE SPECTACLE (1973, 87 min.), returns by request! SOCIETY OF THE SPECTACLE is an intense and densely packed ontage assembled out of detourned images from feature films, pornography, commercials and news footage. Few groups have had as profound an impact on French culture as the Situationist Internationale with its unparalleled interrogation of political and cultural relations. While the writing of leading Situationist Guy Debord has become the cornerstone of postmodernism, his paintings, artist books, and films remain unknown. (Keith Sanborn, translator/subtitles) Debord's analysis of a society suspended inside the free space of the commodity infiltrates every frame. (Steve Seid, PFA)

THURSDAY APRIL 13 8:30pm
EYE OF NEWT COLLECTIVE LIVE WITH
JUDITH OF BETHULIA
Eye of Newt return for an intensive and lively performance to the rarely seen silent DW Griffith 1914 classic JUDITH OF BETHULIA. Based on the Apocrypha, this was the very last film Griffith directed for Biograph just prior to directing his best known THE BIRTH OF A NATION. JUDITH OF BETHULIA is an epic story of a martyr who saves a city under siege, and stars Blanche Sweet and Lillian Gish. This spectacle of a film greatly contributed to the solidification of a film language, a grammar for visual storytelling that no one before Griffith had done so comprehensively. It is also an inspiring example of silent film acting which is both engaging and brilliant. Don't miss it!



FRIDAY, SATURDAY & SUNDAY APRIL 14/15/16 8:30pm
CANADIAN PREMIERE: MIRANDA JULY's NEST OF TENS
+ JENNIFER REEVE'S CHRONIC + Shorts
Films by two of the Western world's most original and inspiring women filmmakers, Miranda July and Jennifer Reeves. Portland's MIRANDA JULY is the woman behind the astonishing BIG MISS MOVIOLA's Chainletter Tapes project (shown here in the past) as well as a wildly original performance artist, musician and filmmaker. NEST OF TENS is July's jarring, complex and entirely original film built of four narrative themes: babies, children, adults and cars. Inspired by a production still from "On The Sunny Side" by Czech filmmaker Vladislav Vancura (1933) July manages to directly tap into submerged contemporary anxiety and then some.
JENNIFER REEVES' films has been called playful, visceral and elliptical, and are based in a very personal and emotional subjectivity. This collection of films includes THE GIRL'S NERVY, a cut and paste study of the single frame and the eye's rhythms; MONSTERS IN THE CLOSET which links stories of little girls and girl gangs with tales from the closet of adolescence; CHRONIC is an experimental narrative of one young woman living with "so-called" mental illness. Beautiful and skillful, it probes her misogynistic and violent surroundings for the motives behind a compulsive self-mutilation. Innovative, perceptive, and powerful, each of Reeves' films thoroughly challenges filmic conventions.





TUESDAY & WEDNESDAY APRIL 18/19 8:30pm
THE DISCREET CHARM OF "ANIMAL CHARM"
Jim Fetterly and Rich Bott are ANIMAL CHARM, a tag team of truly original video artists who work almost exclusively with video ephemera from self-help tapes, TV 1-800 infomercial advertising, pyramid schemes and beyond to create some of the most original clashing of images and ideas in the past decade. Heavily featured on the edgy festival circuit last year, their work last showed here on their CAPRICORN 2000 tour. We are pleased to present a whole slew of new work that confounds by turning intention on its head by cross-cutting the strangest choice of imagery and tacky sound devices taken to new heights of originality. Featured will be FAMILY COURT all about "family, fitness and fun"; HOT MIRROR REMIX presents the power of Zen Buddhism, pets, light fixtures and the slow zoom in corporate video; MARBLES is a nostalgiac nod to summer camp movies and bunk beds; MARK ROTH turns a dull informational video on a city worker into a suspenseful mystery. PLUS: Animal Charm classic SLOW GIN SOUL STALLION, ASHLEY, and others!



THURSDAY APRIL 20 8:30pm
THE FLICKER TOUR WITH NORWOOD CHEEK IN PERSON
Flicker is a bi-monthly film festival based in Chapel Hill, North Carolina. Started by Norwood Cheek, it has welcomed filmmakers' Super 8 and 16mm short films in a celebration of the small gauge for over six years and has spawned numerous other like-minded festivals. An offshoot of the festival - the Flicker 'zine - is an incredible resource of information for filmmakers obsessed with hands-on access to Super 8 equipment, tricks of the trade, labs, and stock sources. We are pleased to have founder and filmmaker NORWOOD CHEEK here in person to present a touring collection of the Best of Flicker. This "film only" festival will present super 8 and 16mm short films and incorporate at least one short film from a "local" into each night on the tour. Included in the program are Lisa Ganser's STALKING MIKE HAWKE, Naomi Uman's REMOVED, John Cannizzaro's KLOUDACHROME, Kevin Bourque's JUST WATCH, Jonathan Buss' EXPRESS: AISLE TO GLORY, Roger Beebe's SUGGS MUST DIE and many more! Check out http://www.chapel-hill.nc.us/flicker/index.html for more info on FLICKER.

FRIDAY & SATURDAY APRIL 21/22 8:30pm
CANADIAN PREMIERE of GEORGE KUCHAR's
CHIGGER COUNTRY & TINSELTOWN
George Kuchar is one of the most original and prolific independent videomakers working today, a true master of genre of manipulation and subversion. He has created dozens of brilliantly edited, hilarious, observant, often diaristic tapes with an 8mm camcorder, dime-store props, and not-so-special effects, using friends as actors and the "pageant that is life" for his studio. In 1992, Kuchar received the prestigious Maya Deren Award for independent Film and Video Artists from the American Film Institute. We are pleased to present the CANADIAN PREMIERE of two of his most recent works tonight.
CHIGGER COUNTRY: There's good grub on the grill and cattle clomping everywhere as the viewer enters the vast domain of vegetation fed beefy bodies and the lazy bones that lust for them.
TINSELTOWN: A big, splashy rendering of Hollywood in hot action. The babes, the boobs, the boo-boos and the inner triumphs all brought to the screen by the uncorked youth and uncouth old bats of the San Francisco Art Institute.

SUNDAY APRIL 23 8:30pm
IDERA PRESENTS DEADLY EMBRACE
WITH GUEST SPEAKERS
"DEADLY EMBRACE: Nicaragua, The World Bank and the International Monetary Fund" describes the current neo-liberal economic order as it "embraces" Nicaragua. The video combines outstanding footage of people's lives and their struggle to survive with a text-book clear analysis of structural adjustment, the debt crisis and free trade that applies to most Third World countries. The new (1990s) economic order has again placed Nicaragua at the mercy of its historical nemesis, the United States. (Elizabeth Canner USA/Nicaragua '96)
WITH GUEST SPEAKERS - call IDERA at 738-8815 for more information.


TUESDAY & WEDNESDAY APRIL 25/26 8:30pm
BACK BY POPULAR DEMAND:
SUPERSTAR THE KAREN CARPENTER STORY
PLUS: A HISTORY OF BARBIE COMMERCIALS THROUGH THE AGES.
The return of this long-banned underground classic from the director of Poison, Safe and Velvet Goldmine, Todd Hayne's "Superstar" chronicles Karen Carpenter's rise to stardom and untimely death from a heart attack due to anorexia and bulimia using Barbie dolls as characters. Video footage played through television backgrounds and brilliant collisions of documentary and fiction lend to the layered meanings of this film. Haynes juxtaposes this American dream gone wrong with the bubble gum soundtrack of the Carpenter's pop music. While this sing-along audio resonates in the viewer's mind, it ultimately led to litigation by the Carpenter family, preventing this film from ever being released. Using the life of a popular icon to discuss a multitude of issues (the problem of star making in the United States, the political context of artistic endeavors, the family as a structure of tyranny, and the complexity of internalization from the female who is acting out) SUPERSTAR manages to be simultaneously heart wrenching, touching and funny. The film will be preceded by early commercials from the sixties and seventies for Mattel's Barbie doll - dig those styles! NOTE: This is a superior underground dub to the last one we showed!



THURSDAY APRIL 27 8:30pm
CINEWORKS PRESENTS
JUST SAY NO
Just say no to art films about drug culture! This disturbing selection of Canadian shorts takes an unflinching look at addiction and its consequences, both personal and political. These films are harrowing, intense and sometimes perversely funny. Just some of the media works we will show include John L'Ecuyer's USE ONCE AND DESTROY, which introduces us to Red Theo, Nice Guy Nelson and Brenda: faces from an ex-junkie's past; East Coast filmmakers Walter Forsyth and Doug Karr's LSD 25 is an innovative freakadelic experimental documentary which recounts the story of a young woman's journey through Montreal's mental heath system during a summertime LSD binge; Vancouverite James Dunnison offers up CRACK DOLL HOUSE, a very strange puppet animation about dolly crack addicts who can't pay the bill when the teddy bear dealer and his floozy come by the dollhouse to collect on their debt; and filmmaker Craig Berggold's hauntingly beautiful HEROINES combines Lincoln Clarkes' unforgettable portraits of women addicts living on the downtown Eastside with an original song performed by Suzanne Wilson.



Friday, Saturday & Sunday APRIL 28-30 8:30pm
CAN THIS CEILING FIXTURE SUPPORT MY WEIGHT?
Paul Kincaid Jamieson assaults the audience (in the friendliest of ways) with this no-holds-barred mad rant integrating film, video, slides and spoken word in a "Spalding Gray on Acid" autobiographical performance. Ranging in subject from drug overdose to bank robbery, military school and bomb hoaxes, Jamieson will stun and amaze with his now infamous "PAUL'S PATIO" video series, as well as brand new film and video pieces, and much more. In his own words: "I am in the process of coalescing the separate elements into a cohesive whole, through which I can create a conduit for the visceral experience to rise through the kundalini and emerge, a phoenix of the human mystery. A magical wondrous journey that audiences will compare with Michael Flatelys' LORD OF THE DANCE. There will not be any dancing in my show however. In fact, I may even call this show...Paul Jamieson...LORD OF THE RANTS. Or not. I never want to confine myself to one thing. I don't want to pigeon hole myself." Due to the exhaustive and physically demanding nature of this show, this is a THREE NIGHT ONLY LIMITED PERFORMANCE! Don't miss out!!

(top)