TUESDAY & WEDNESDAY AUGUST 1/2 8:30pm
THE REAL DEAL: CINEMA VERITE CLASSICS
LONELY BOY & SATAN's CHOICE
We are pleased to present a coupling from the National Film Board's most powerful period of original and genuinely revolutionary strategies in image making with two pristine 16mm prints for your viewing pleasure. LONELY BOY is the brilliantly made and thoroughly entertaining documentary on what was then Canada's greatest entertainment export PAUL ANKA. Rising from obscurity to become the idol of millions of adolescent fans around the world, this film takes a candid look at "both sides of the footlights" as well as the marketing strategies behind this generation of pop singers in the early '60s. Screaming teenagers and the velvet voice and stunning nose job of Mr. Anka don't disappoint! This film was the winner of nine festival awards including Edinburgh, Toronto and Cannes. Also featured will be the rarely screened SATAN's CHOICE, an "inside" view of a motorcycle club in Toronto back in 1965, one of a network of many bike gangs centered in large cities across North America. Spilling their world views, attitudes and life philosophies, the film is an incredible time capsule revealing the mores of a vital period in history which questioned authority and made its own rules. PLUS: A surprise rarity from the vault!

THURSDAY & FRIDAY AUGUST 3/4 8:30pm
PSYCHOTROPIA: CAUSE AND EFFECT
Don't miss this subversive mix of cautionary anti-drug films and mind-bending psychedelic celluloid experiments in retinal-damaging visual madness, featuring the now classic DRUG ADDICTION, a near-perfect '50s educational film on the dangers and slippery slope nature of a "habit", MARIJUANA-THE DEVIL WEED, original 16mm excerpts from this '30s exploitation drug feature, and the die-hard "bud" classic REEFER MADNESS. Also featured will be Montreal Godhead of optical printing and psychedelia fanatic Francois Miron's THE EVIL SURPRISE, ".... a truly stunning experimental piece which links the subtle brainwashing techniques of old industrial films with modern cinema..." (Steve Kokker, Hour) and THE SQUARE ROOT OF NEGATIVE THREE featuring a soundtrack by COIL (the idea was to actually blow your mind - F. Miron). PLUS: Canada's king of visual alchemy CARL BROWN teams up with France's mistress of minimalism ROSE LOWDER to fashion a photo-based work of cinematic abstraction: TWO PICTURES is tactile and textured, luscious and luminescent...come prepared!

SATURDAY AUGUST 5 8:30pm
WE'RE 2!
THE BIG SECOND ANNIVERSARY PARTY
While we have only just managed to stop drooling, our language development is really coming along: we're two years old here at The Blinding Light!!, so come on down and help us celebrate. The evening will feature a wide array of visual stimulation including rare, obscure and utterly strange industrials unspooling in the theatre; Dead media abounds with a rare My First SonyTM Electronic Sketch Pad in the house for your opportunity to participate in spontaneous drawing experiments on the big screen and other oddities of image-making past; PLUS our first ever ART AUCTION featuring a brilliant array of Vancouver's finest artists, and an incredible high-stakes RAFFLE with TONS of great prizes to give away. All this plus the seductive and stimulating sounds of Mr. DJ TODD TOMORROW.......and special beverages that make you feel all happy... Don't miss it - FREE with membership (sorry: if you don't have your card, you'll have to pay the paltry $3!) AND: This occasion also marks the launch of the new Blinding Light!! zine: 250w, a stream of consciousness splatter of Blinding Light spin-off featuring interviews, reviews, strange stories, comics, reproductions of secret materials and much more - limited numbers will be given away at the door so don't arrive too late!

SUNDAY AUGUST 6 8:30pm
SUPERSTAR: THE KAREN CARPENTER STORY
PLUS: A HISTORY OF BARBIE COMMERCIALS THROUGH THE AGES.
After our Second Anniversary party (see last night), we figured why not throw in the ol' BL mainstay and rent-payer SUPERSTAR. This long-banned underground classic from the director of Poison, Safe and Velvet Goldmine, Todd Hayne's "Superstar" chronicles Karen Carpenter's rise to stardom and untimely death from a heart attack due to anorexia and bulimia. Using Barbie dolls as characters, Karen's face is sanded and puttied to portray her weight loss, while faces of family members are similarly distorted to visualize the sinister family structure playing into Karen's illness. Video footage played through television backgrounds, and brilliant collisions of documentary and fiction, lend to the layered meanings of this film. Haynes juxtaposes this American dream gone wrong with the bubble gum soundtrack of the Carpenter's pop music. While this sing-along audio resonates in the viewer's mind, it ultimately led to litigation by the Carpenter family, preventing this film from ever being released. (Hence the mediocre quality dub which you see here - an improvement over the last one we showed - viewed with a certain charm and respect rarely given to degraded video.) Using the life of a popular icon to discuss a multitude of issues (the problem of star making in the United States, the political context of artistic endeavors, the family as a structure of tyranny, and the complexity of internalization from the female who is acting out) SUPERSTAR manages to be heart wrenching, touching and funny. The film will be preceded by early commercials from the sixties and seventies for Mattel's Barbie doll - dig those styles!

TUESDAY AUGUST 8 8:30pm
THE CARTRIDGES ARE COMING! NYC's STEPHEN KENT JUSICK IN PERSON
This will only ever happen once folks, so check it out! NYC small-gauge guru Stephen Kent Jusick returns to the BL for an in person appearance with an astounding assortment of 8mm oddities including POLAVISION - rare examples of the instant developing super 8 film from Polaroid that came and quickly went - anonymous home movies, (including one from an art world superstar we can't name here but we'll give you a hint: he wore a blonde wig), Technicolor cartridge films (educational and home movies), possibly a Fairchild, and a surprise or two more. Guess the identity of the experimental filmmaker by looking at original camera rolls! Bring your own 8mm or cartridge film to add to the fun! One night only - don't miss out. Stephen Kent Jusick is a filmmaker, film collector and primary guy behind the NY-based small-gauge distributor FEVER FILMS - he'll have stories!
WEDNESDAY AUGUST 9 8:30pm
HAND CRANKED:
LEE KRIST IN PERSON WITH THE "BIG FILM" SERIES
We are truly thrilled to present Brooklyn-based filmmaker LEE KRIST to present his BIG FILM SERIES of hand-processed films. Fiercely committed to 'analog' film in a 'digital' age, Krist actually chemically mixes his own film emulsion and processing fluids, then projects the mesmerizing and delicately wrought results himself on an antique 35mm hand-cranked movie projector hauled here all the way from Brooklyn! Demystifying the apparatus of cinema, Krist situates the audience in a circle around him allowing the spectators to observe his every turn. Rather than passively receiving the images from a shadowy projection booth somewhere behind them, the audience is confronted with a simple device from the dawn of cinema, operated by a live person with all the variation of the human machine, so anathema to modern, computerized screenings of "perfection" promulgated by automated corporate cineplexes. (Brooklyn Babylon Cinema). Included will be TWONESS featuring early camera tests and experiments in filming continuous motion with a 35mm hand-cranked camera, WILLA a portrait of a friend, SELF-PORTRAIT described by Krist as "a railroad Self-Propulsion moved by parallel speed", and others. Lee Krist has been avidly making films since the tender age of sixteen. In the past five years he has concentrated his energy upon hand-processing and other various photo-chemical pursuits. A recent graduate of the people's film department of Bard College, he is currently enacting his dream of working at a motion picture processing lab and living of course in Brooklyn. His film "Greenpoint, NY" premiered at the Robert Beck Memorial Cinema in 1998. "August 1997" was awarded a Black Maria Director's Citation in 1999.

THURSDAY AUGUST 10 8:30pm
BYO8
The first BY08 in our third year and a call to all to bring down your tired, your poor, your huddled masses of films and videos yearning to breathe free... and let's screen 'em! Whether you are looking for a test audience to determine how you will conclude your mini-epic, just want to embarrass some friends, or need to find out what everyone else has been up to, bring them all - 10 minutes max (excerpts accepted), VHS, 16mm and Super 8 formats, first come, first serve.......

FRIDAY, SATURDAY & SUNDAY AUGUST 11/12/13 8:30pm
MICHAEL ALMEREYDA's PIXELVISION FEATURE ANOTHER GIRL, ANOTHER PLANET
"I have the feeling Michael Almereyda is one of the best American New Wave directors." David Lynch Filmed entirely on a Fischer-Price PXL 2000 'toy' camera "Another Girl, Another Planet" goes way beyond most uses of this camera and hits its mark in the impressive form of a full-blown feature film. Almereyda (of recent HAMLET and past NADJA and TWISTER fame) has virtually always included the use of the Pixel camera in his films, but this was his first time committing to it exclusively. "Using a clearly defined narrative form and excellent scripting, director Michael Almereyda has enticed superb performances from the whole cast. The striking almost ghostlike visuals created by 'Pixelvision' only enhance the films dreamlike atmosphere. The simple but richly crafted story concerns the relationship between East Village neighbours: Nick, anxious and married, and Bill, whose life appears to be a constant stream of encounters with strange females. The ghostly monochrome results work best on an intimate scale, giving Almereyda's Lower East Side drama a dreamy intensity as it's boho participants float through a late night haze of romantic pessimism and aching longing." (Trevor Johnston, Time Out)

TUESDAY & WEDNESDAY AUGUST 15/16 8:30pm
WESTERN CANADIAN THEATRICAL PREMIERE: JAMES BENNING'S EL VALLEY CENTRO PLUS STEPHEN ARTHUR'S VISION POINT
"In a media age dominated by rapid-fire imagery and pounding soundtracks, it is rejuvenating to encounter a film that invites the viewer to find rapture and meaning in the details of a single quiet frame. Veteran experimental filmmaker James Benning extends such an invitation as he turns his meditative gaze toward California's Great Central Valley in his exceptionally beautiful film, EL VALLEY CENTRO. Employing natural sound and contemplative proscenium shots, Benning skillfully composes a series of pure and majestic images that at once evoke a sense of nostalgic splendor as well as deliver a subtle, yet penetrating, political commentary. (...) Benning tells the story of how water irrigates this valley and how the produce is carted away in boxcars for the nation's consumption. He shows the lifestyle of a modest and growing rural community, whose concerns are often drowned out by the powerful railroads, oil companies and insurance conglomerates which own the farms and ranches and benefit from undocumented immigrant labor while insisting on imprisoning an American population of color. Skillful positioning of the camera creates a sweeping sense of place that often engulfs the viewer inside the valley's massive geography, Benning achieves a simple, powerful poetry of movements, stasis, and intonation that often crystallizes the enormity of the landscape into one single action or sound. El Valley Centro is the work of a master filmmaker at the top of his craft." (Shari Frilot, Sundance Film Festival, 2000) "Benning's films draw us into new forms of storytelling via his unique cinematic language of sound, image, and printed information. Always lurking around in the dark recesses of the American Dream, they are personal and painterly journeys through the American landscape." -Richard Linklater PLUS: VISION POINT, in which Stephen Arthur's experimental animation techniques create the sensation of "driving at 5,000 kilometers per hour while looking though binoculars that fixate on a distant point" (S. Arthur), with each frame shot individually using a still camera. An awesome feat, and an incredible and very speedy film.

THURSDAY, FRIDAY & SATURDAY August 17/18/19 8:30pm
DREAM DECEIVERS + HEAVY METAL PARKING LOT
A coupling of two films which say more about Middle American youth and culture than the evening news and Beavis and Butthead combined. WARNING: VERY DISTURBING IMAGERY. On December 23, 1985, two young men in Reno, Nevada put shotguns to their own heads after drinking and smoking marijuana as they listened to a record by the English rock group Judas Priest. Raymond Belknap shot himself fatally, while the other, James Vance, was grossly disfigured. Their parents, claiming that subliminal messages in the heavy metal band's songs mesmerized the boys into their bizarre suicide pact, filed suit against CBS Records. Centered around this non jurored trial, DREAM DECEIVERS looks at this tragedy through interviews with Vance - who later died in 1988 from a medication overdose -, his and Belknap's parents, other Reno "metalheads", and members of Judas Priest. "DREAM DECEIVERS provides a nightmare glimpse into America's spiritual drought and the way people fill that void with diametrically opposed faiths... DREAM DECEIVERS [is] ghoulish Americana that makes fictions such as BLUE VELVET, WILD AT HEART, and RIVER'S EDGE seem like Mothercare ads." - Interview
PLUS: HEAVY METAL PARKING LOT: The classic from Jeff Krulik shot in the parking lot outside Capital Center, Landover, MD before the Priest concert on May 31, 1986. Fans are drunk, stoned, and stupid and ready for "The Priest!". This cult classic is a multiple-must-see if there ever was one.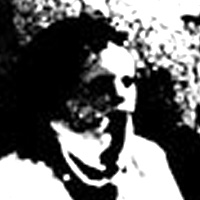 SUNDAY AUGUST 20 8:30pm
HOSPITAL PLAY LIVE TO BEGOTTEN
Hospital is one of Canada's premier noise groups and feature members of the EYE OF NEWT COLLECTIVE. If you were lucky enough to see them play live to TETSUO:IRON MAN in December, you will know the brilliance you can expect. Formed in 1998, HOSPITAL have toured Japan and are touring Europe in fall of 2000. Members Masa Anzai, Kelly Churko and Ben Wilson will be joined by special guest Mitch Kinney for this special presentation. BEGOTTEN, which has been praised for its artistic originality and condemned as a "metaphysical splatter film" for its gruesomely chilling images, takes its place as one of the nightmare cult classics of the 90s. Told without dialogue, it opens in an unknown land during an unknown time, where a lonely god disembowels himself with a razor. A new spirit, a goddess full of energy and mystery, arises from the inert remains of the self-immolated god and dances through the woods. Soon the goddess gives birth to a quivering man-child, who is initially revered by a tribe of mysterious hooded figures. But when the goddess and her offspring attempt to leave, the tribe turns on them, ravaging their bodies until they are sliced into gruesome pieces. The remains of the slain are buried and flowers miraculously emerge over their graves...

TUESDAY & WEDNESDAY AUGUST 22/23 8:30pm
CLASSIC CRAIG BALDWIN: ROCKETKITKONGOKIT AND WILD GUNMAN
We are pleased to present two incredible and rarely seen early works from the king of found footage and frenetic stylings and the director of SONIC OUTLAWS, SPECTRES OF THE SPECTRUM and TRIBULATION 99. WILD GUNMAN mobilizes wildly diverse found-footage fragments, obsessive optical printing, and a dense "musique concrete" soundtrack. A maniac montage of pop-cultural amusements, cowboy iconography, and advertising imagery is re-contextualized within the contemporary geopolitical crisis in a scathing critique of U.S. cultural and political imperialism. ROCKETKITKONGOKIT is a kaleidoscopic, amphetamine-paced tour de force using a barrage of found-footage images and rapid-fire narration to trace a history of Zaire since its independence in 1960. The CIA, German munition manufacturers, and American popular culture are all indicted in this comic critique of neo-colonialism. Centering on President Mobutu's lease of 1/10 of the country's total land area to a West German rocket firm, the film explores both the explicit and implicit historical contradictions that this astonishing arrangement poses and is posed by. With sources of imagery ranging from corporate advertising through 50's instructional films to Tarzan flicks, and musical components oscillating between aboriginal sounds and contemporary electronic compositions, a critical irony is established between the several voice-over discourses and an energetic montage of "found" visuals. Self-reflexively ordered like a plastic model kit, the film perhaps proposes another, more imaginative model of historiography. (Flicker) PLUS: ARCHIVAL MAYHEM to prep your heads.....

THURSDAY AUGUST 24 8:30pm
THE COMPLETE & UNABRIDGED "PAUL'S PATIO" BY PAUL KINCAID JAMIESON'S
What began a year ago as a mid-winter replacement has now become a cult curiosity. PAUL'S PATIO...what need more be said about this wacky take on being a working actor in Hollywood North. Each instalment comes as a surprise as Paul never seems to be in the same mood twice. He succeeds in bringing off a multitude of characters and situations, from the witty and urbane to the surreal and poignant. Here's your chance to see them all back to back! At once hilarious and confusing, PAUL'S PATIO reminds us all of the many facets of life, unlike him, we can only dream of exploiting. Through his innate comic ability and seemingly endless talent for poking fun at himself Paul continues to shine, even though his humour is rife with cynicism...grab a Tiki cocktail and come on down to the patio!

FRIDAY AUGUST 25 8:30pm
TV CARNAGE: THE ATOM STRIKES
The first of two distinct evenings of pure TV scratch mixes, cable oddities and boob-tube bouillabaisse served up with sonic static and fizzling pop-rock edits. FRIDAY features local cartoonist and Cinema Sewer scribe ROBIN BOUGIE's latest edition of VIDEO SMEGMA entitled THE ATOM STRIKES: What do Atomic Bomb tests, televangelists, baby-eating rednecks, Mr. T, the Reagans, Elvis, Johnny Cash, a 1930s stag film, and badly behaving pets have to do with each other? You must witness THE ATOM STRIKES for the fantastic answer!

SATURDAY AUGUST 26 8:30pm
TV CARNAGE: DEMENTIA FEEDBAG
The second of two distinct evenings of pure TV scratch mixes, cable oddities and boob-tube bouillabaisse served up with sonic static and fizzling pop-rock edits. DEMENTIA FEEDBAG: Lick those lips, because there's a trough full of mutilated clips just waiting to be slurped up! It's gonna be an old fashioned video carnage pow-wow from the depths of Cyberia! Featuring Gary Coleman being hit on by a 50-year-old toyshop owner, an argument between Vanilla Ice and Burt Reynolds, and Darby O'Gill eyeing Gary Busey at a strip club. See rare classics such as ìSaint Vitus' Stewî and ìSwamp Zombiesî, and marvel at the previously unreleased ìMonkey Madnessî and ìGrunts, Groans, and Screamsî. Cheap, neo-classic entertainment for you to chaw on...all brought to you by Viro Virostek, Matt Anderson and their loose collective of ìgnu media artistî.

SUNDAY AUGUST 27 EARLY SHOW: 7:30pm
IDERA PRESENTS
NICARAGUA: NO PASARAN
This film profiles Tomas Borge, the only surviving founder of the original Sandinista movement, in order to capture the human face of Nicaragua's troubled revolution. For years Nicaragua suffered under the brutal dictatorship of General Somoza. The film describes this period of Nicaraguan history simply, and explains the extraordinary events that led to the formation and eventual coming to power of the revolutionary Sandinista movement. One by one, the film explores the truth or otherwise of various accusations. Were the Sandinistas just puppets that danced to the tune of Moscow and Cuba? Why was the Pope shouted down by tens of thousands of angry Nicaraguans at his mass rally in Managua in 1983? Through Borge's charismatic personality the history and spirit of this most unusual revolution is given voice. (David Bradbury, Nicaragua/Australia 1984/5) Guest speakers in attendance. Call 738-8815 for more information.

TUESDAY & WEDNESDAY AUGUST 29/30 8:30pm
JAPANORAMA
Don't miss this dip into Japanese culture via foreign intervention. Two brilliant gems about immersion into Japan and its heavy side effects, from culture shock and back again. COTTON CANDY is a tale of sex, alienation and consumption, set in Japan with an entirely Japanese cast probing the life of an introverted young woman named Naomi, a seemingly typical college schoolgirl dressed in predictable schoolgirl uniform. Surrounded by images of overt sexuality on TV game shows, in commercials, on the subway and in comic books, Naomi discovers that her innocent uniformed schoolgirl image is actually the most precious currency in the sexual economy she inhabits. Naomi coverts her much sought after virginal image into cash. Set to the deliciously dangerous tunes of Buffalo Daughter, Vancouver's own Wandering Lucy, and Serge Gainsbourg, COTTON CANDY is an unsentimental but illuminating exploration of an obsessive world where sexual innocence is transformed into cynicism and finally kitsch. (TIFF) DIARY OF AN ALIEN is Ellen Raine Scott's chilling recreation of her experience as a Gaijin, or foreigner, living in Japan. Initially drawn by her love of the culture, mixed feelings emerge as she immerses herself in a society known for its insularity and pressure to conform. Fast-paced high tech and multi-layered images of Japan's nightlife clash with quiet, contemplative views of traditional rituals. Raw sensory overload drives the film with a quick realization of the paradox inherent around questions of the ìotherî. (Hot Docs) PLUS: Rare and Bizarre Shuji Terayama excerpts and WHAT TO DO BEING BORING, R. Rihoto's PXL 2000 wank.

THURSDAY AUGUST 31 8:30pm
Cineworks presents
MONDO PUNK
Revisit the glory days of punk rock with this program of little-seen Canadian cinematic gems celebrating the grit and guts of late 70's punk. ìVANCOUVER NEW MUSIC 1978-80î is a classic, decade-old video featuring performances by such legendary local bands as The Young Canadians, Pointed Sticks, D.O.A., The Dishrags, The Modernettes and more. ìBOLLOCKS,î an early work by Colin Brunton (ìHard Core Logoî) is a slice-of-life from the Toronto punk scene circa 1977, featuring appearances by The Viletones, The Ugly and more. Still in Toronto, ìCRASH ëN BURN,î by Ross McLaren, is an innovative documentary about that city's first punk-rock club, with performances by The Diodes, Teenage Head and The Dead Boys. ìMONDO PUNK,î (1978), is an anarchistic anti-art film, ìcalculated to offend,î about all the icons of the original punk movement. And finally, ìTHE BALLAD OF DON QUINNî is a dramatic film about a washed-up musician whose spiky green hair has finally gone gray. Mark Wihak's award-winning film traces the unusual history of southern Saskatchewan's original punk rocker, and his determined attempts to resurrect his band The Spontaneous Abortions a decade after their scarcely noticed demise. Never mind the bollocks—don't miss this program!

FRIDAY, SATURDAY & SUNDAY SEPTEMBER 1/2/3 8:30pm
VANCOUVER PREMIERE OF ALAN ZWEIG'S
VINYL
A CAMERA. A COLLECTION. AN OBSESSION.
"The best Canadian film I saw at Hot Docs" -Ingrid Randoja (NOW) "Brilliant...poignant - Peter Godard (TORONTO STAR) "Why collect stacks of records when you don't have the time to hear them? Experiencing conflicting emotions over his vinyl habit, kvetchy filmmaker Alan Zweig sets out to interview other disturbed pack rats, touring dingy, record-lined apartments, hoping to find answers. While penetrating the compulsions of an antisocial cadre of quirky hobbyists, Zweig's journey turns into a personal, comic exploration of guilt, obsession, and mouse-trapping. Years in the making, VINYL features a cast of hundreds, including Geoff Pevere, Daniel Richler, Don McKellar, Guy Maddin, and a man who wants to collect every single record ever made." (Hot Docs) Meet a guy who has memorized the playlist of every K-Tel record; a guy with half a million records crowded into a 2-bedroom apartment; a guy who has to rearrange his records every day so he can get to the washroom, a guy who figured out where his musical hero performed for every night during the 40 years he was on the road..... "A self-diagnosed pathological record collector himself, Zweig has made an often painfully personal film that neither celebrates nor mocks the subculture it explores." (Toronto Star) From Alan Zweig, the director of STEALING IMAGES and Greg Klymkiw, the producer of CAREFUL, ARCHANGEL and BUBBLES GALORE. If you've ever owned a record, see this film!

*******PROGRAM CHANGE*********
BRUCE LA BRUCE: BIGGER BY DEMAND
SKIN FLICK: HARDCORE VERSION + BRUCE'S FUCK FEATURES
"Bruce LaBruce, the cinematic sick puppy behind three of the most delightfully irreverent films made in the past decade—No Skin Off My Ass, Super 8 1/2, and Hustler White—has made his first foray into ìlegitî porn, the kind that can still be theatrically released. Commissioned by German porn conglomerate Cazzo, Skin Flick provides some desperately needed relief from the sexual repression that our Giuliani-castrated hamlet has borne for far too long." (Mark Huisman) NOTE: This is the HARDCORE VERSION of the film, cut by CAZZO! Be warned!
Blinding Light Cinema in collaboration with the Helen Pitt Gallery is pleased to announce even more big hard Bruce LaBruce action. By popular demand we've extended the shows to double features with late night hard core screens of Skin Flick each night following a run of all your Bruce LaBruce favorite fuck features over three nights:

TUESDAY SEPT 5 8:30pm
SUPER 8 1/2 followed by SKIN FLICK (HARDCORE CUT) at 10:30pm
"What becomes a legend most? The haute-sleaze effect is particularly fetching on diva Bruce La Bruce (NO SKIN OFF MY ASS) in the only film that can honestly be described as the 'feel good' movie of the year. La Bruce also stars in this vaguely autobiographical look at a triple X star-director caught in a downward spiral of his career. Remarks Googie, the art-house auteur who's either exploiting La Bruce or launching his comeback, 'He was actually attempting to breakdown the whole subject-camera relationship...It was as if he was an existentialist trapped in a porno star's body.' Well, almost. Just as La Bruce's scrawny, hangover aesthetics challenge the conventions of gay porn's Wonder Bread desire, his newly adroit camera unsettles narrative assumptions. A dense weave of self-reflexive interviews, cynical vignettes, and outrageous cameos by "Kids in the Hall" Scott Thompson and drag goddess Vaginal Creme Davis-along with moments stolen almost verbatim from films like Fellini's 8 1/2 and PLAY IS AS IT LAYS- SUPER 8 1/2 still manages enough rude sex to keep the whole unruly narrative in your face." -Lawrence Chua, Out Magazine.

WEDNESDAY SEPT 6 8:30pm
HUSTLER WHITE followed by SKIN FLICK (HARDCORE CUT) at 10:30pm
Hustler White stars fashion model Tony Ward as Monti, a streetwise hustler working the streets of Santa Monica Blvd.
Hustler White follows Monti through his daily routine of sordid and bizarre encounters with husters, johns and pornographers.
Co-director Burce LaBruce plays Jurgen Anger, a venomous queen researching the history of male hustling in Los Angeles, who falls hard and fast for Monti.
-("Do you mind if I smoke?" somone asks Anger... "Denied", he answers.)

THURSDAY SEPT 7 8:30pm
SKIN FLICK followed by SKIN FLICK (HARDCORE CUT) at 10:30pm
Our favourite bad boy of queer cinema has accomplished yet another controversial, provocative and entirely playful piece of ... porn? Bruce LaBruce (Hustler White) finally goes all the way with Skin Flick, a film that is calculated to offend, enrage and push erotic buttons you would like to deny you have. Dirk and Dieter, members of a neo-Nazi skinhead gang, steal, bash and fuck their way across town to gang mate Reinhold's house, where they let off even more steam with each other. Needing money, they invade the Ikea existence of a gayboy Dieter has previously shagged at a local cottage. In the company of his gang mates, Dieter uses extreme racism to justify a sexual assault on the man's black boyfriend.
LaBruce's heady breed of pornography moves into dangerous territory - where the boundaries between pleasure and cruelty, fantasy and reality become blurred and confused.
(2000 Mardi Gras Film Festival)

FRIDAY & SATURDAY SEPTEMBER 8/9 8:30pm
BRUCE LA BRUCE'S SEXY SUPER 8s
DIRECTOR IN PERSON!
In collaboration with the Helen Pitt Gallery's concurrent exhibit of photographs by Bruce La Bruce, we are pleased to present two evenings of Bruce La Bruce's incredible and little seen body of Super 8 work with the man himself in person to introduce the films. Known for his hard action homo-core films, HUSLTER WHITE, SUPER 8 1/2 and SKIN FLICK, Bruce La Bruce presents this screening as a part of a survey of his work hosted by the Helen Pitt Gallery to coicide with his exhibition POWER RACE. Four astounding films make up this provocative program of shock and fag revolt as only Bruce La Bruce can do it.

SUNDAY SEPTEMBER 10 EARLY SHOW: 7:30pm
IDERA PRESENTS
BROWN WOMEN, BLOND BABIES
The influx of Filipina domestic workers has become a phenomenon not only in Canadian society, but in practically every developed country in the world. The Philippines tops the list of source countries for foreign domestic workers in Canada. People have become one of the main exports of this impoverished country. Each year close to 200,000 women leave the Philippines to work abroad as domestics. This video examines the need for, and active recruitment of, domestic workers in the Canadian labour market (there are only 240,000 daycare spaces for 630,000 children of working parents across the country), the reasons these women leave their home country and the difficulties they encounter as domestics abroad. Included are interviews with the Department of Immigration and other government officials on Canadian policy regarding foreign domestics who are required to live and work in their employers' home for two years, pass upgrading courses, build up their savings and perform volunteer work before they can be granted immigrant status. The video looks at the private and social lives of Filipina domestic workers in Canada and the work of advocacy groups and organizations involved with domestics. Through their struggle as domestics, these women have also become part of the movement to acknowledge the value of traditional women's work. From personal contact and advocacy, they are promoting understanding and support among Canadians in their fight for equality in their adopted society. (Marie Boti and Florchita Bautista, Canada/Philippines 1992). Guest speakers in attendance. Call 738-8815 for more information.

TUESDAY & WEDNESDAY SEPTEMBER 12/13 8:30pm
LADIES AND GENTLEMEN...MR. LEONARD COHEN
A rare chance to see this classic portrait of Canada's perfectly blended icon of machismo and romance on original 16mm, INTRODUCING... was produced in 1965 as an informal portrait of the MontrÈal poet, novelist, and songwriter. He is seen reading his poetry to a rapt audience, as well as with his family and friends and alone. Directed by Donald Brittain & Don Owen, the film is both fawning and quietly non-judgemental - and an incredible historical look back at a man who has influenced and charmed so many of us. Also featured will be IN SHORT: LEONARD COHEN, a compilation of short films influenced and/or featuring the man and his music. I'M YOUR MAN is an irreverent animated film playing on the conventions and clichÈs of romance and set to the Leonard Cohen song of the same name; POEN is a 1967 film in which Leonard Cohen reads and re-reads a prose poem from his novel Beautiful Losers as diverse photographs flash by, juxtaposing word and image for a different effect each time; A KITE IS A VICTIM: "Worthy, lyric and pure," a line from this early Cohen poem, describes this animated short and the poetry itself; and ANGEL: A man, a woman and a dog take turns donning wings in this 1966 experimental film that both mocks and embodies the spirit of its decade. Featuring music and an uncredited appearance by Leonard Cohen.

THURSDAY SEPTEMBER 14 8:30pm
BYO8: THE BIG BROTHER EDITION
Here's your chance to bring in all that voyeuristic material you've been filming from your west end apartment window (notice how many telescopes and binoculars you can see? hmmm...) or that footage of people's backs when you got your new mall. If it's shot without the subject's permission, that's what makes it interesting (we hope). Bring it all down, voyeur material or not (these are loose guidelines you see, nothing more. Far be it from us to force you into any rigorous screening thematic here). 16mm VHS and Super 8, under 10 minutes...go! Bring a flick and get in for $3 (with membership).

FRIDAY & SATURDAY SEPT 15/16 8:30pm
RAINBOW MAN JOHN 3:16 +
THE CANADIAN PREMIERE OF
VISIONARY ENVIRONMENTS AND AMATEUR ADVENTURES
Two great films from - get this - San Fran roommates! Melinda Stone will best be known to you as the woman behind the Super Super 8 2000 Tour which was featured a few months back. Here is her smart and breezy documentary on strange destinations in strange places across the American Southwest. From Leonard Knight's painted mountain of hand crafted adobe to Grandma Prisbry's architectural marvel of "recycled" bottles, this rollicking travelogue celebrates the boundless creativity of those resourceful and obsessive characters who have transformed environments into utterly unique works of art. Along for the ride is roomie Sam Green's RAINBOW MAN/JOHN 3:16, the multi-award winning documentary about that strange fellow we all used to see in a rainbow wig at virtually every major US sporting event in the late '70s. By the early '80s he had found God and switched from wig to bible and those all-too-familiar JOHN 3:16 signs... A harsh lesson in the no-brainer decline of American that should not be missed. "A fascinating tale, succinct and perceptive. Sam Green's The Rainbow Man/John 3:16 says more about the pursuit of fame in America than many longer, better-hyped and more lavishly produced features" (Joe Leydon, Variety).

SUNDAY SEPTEMBER 17 8:30pm
EYE OF NEWT COLLECTIVE PLAY LIVE TO
LARS VON TRIER'S THE ELEMENT OF CRIME
EON return for what promises to be a rivetting performance to Lars (ZENTROPA, THE KINGDOM, THE IDIOTS) Von Trier's visually sumptuous and multi-layered THE ELEMENT OF CRIME. An inspector is called to find the killer of several little girls who sell Lotto tickets, using his former mentor's method of taking the killer's point of view. Told in flashbacks by the inspector under hypnosis, the film features set design and a fluid camera movement second to none. Creepy, mesmerizing and LIVE!

TUESDAY & WEDNESDAY SEPTEMBER 19/20 8:30pm
COP TALK: POLICE TRAINING ODDITIES
Recently uncovered in our giant archive of Industrial and Educational Film, this show features disturbing and anomolous films and cautionary tales geared toward police officers to prepare them for the worst. Never meant for our fragile civilian eyes, many are "pure" training films geared towards police officers being taught to do their job in high risk/action situations, while others work with dramatic scenarios to get their grisly messages across. WARNING: SOME OF THIS MATERIAL IS VERY HARD TO WATCH AND NAUSEA INDUCING. WE ARE NOT KIDDING - BE WARNED! Featured will be MOB AND RIOT CONTROL, produced in the sixties as a reaction to the increasing number of riot problems in a volatile political era, the film features the how-tos of smoke screens, riot formation, tactical strategies and more. Also featured are BOMB THREAT!, a short featuring actual footage of officers triggering bombs and losing their lives, DEAD BODY CALLS, an utterly compelling and simultaneously violent short about responding to death on duty featuring full-on splayed bodies, bone cutting, open throat wounds and more. PLUS: THE ALCOHOL BEAT, a drama about the high risks of drinking and driving with plenty of footage to make you reconsider AND: BURN EMERGENCY, HIGHWAY RESCUE and more.

THURSDAY SEPTEMBER 21 8:30pm
LSD-49: TRUTH & EXPLOSIONS
The Blinding Light!! is proud to present the inevitable return of LSD-49, one of the most notorious and mysterious entertainment entities to come out of the Terminal City in the last decade or so. Equal parts psychedelic music ensemble and constantly evolving psycho-sonic multi-media experience, the LSD-49 project has constantly both engaged and enraged. Consider the record: at least two arrests - at least one show shut down by the city police - subject of probably the nastiest letter ever written to the Georgia Straight - subject of one of the most enthusiastic reviews ever written by Nardwuar the Human Serviette. Pressed for information as to what the Blinding Light should expect, a bemused spokesman for LSD-49 commented: "Truth & Explosions is either LSD-49's definitive statement about the most over-rated century in the history of mankind (the 20th), or just a wild and weird blend of music, noise and other strange sonic possibilities. Working in conjunction with Blinding Light multi-media performance regulars THE TRUTH CHANNEL, LSD-49 will present Truth & Explosions in its entirety, and probably throw in some nifty archival stuff just to keep things interesting. Expect colorful swirls of exploding babylon. Expect the kind of apocalypse where nobody gets hurt. Expect truth and explosions."

SEPTEMBER 22-OCTOBER 5
THE VANCOUVER INTERNATIONAL FILM FESTIVAL
Watch for special intimate screenings, directors talks, and late night parties as we transform into an official venue for the Vancouver International Film Festival. Call the festival at 685-0260 for more information as the festival approaches, or pick up the festival guide and check out their website at viff.org.
OCTOBER 2000


FRIDAY, SATURDAY & SUNDAY OCTOBER 6/7/8 8:30pm
AIR ON TOUR: MIKE MILLS'
EATING, SLEEPING, WAITING AND PLAYING
+ AIR VIDEOS!
MIKE MILLS is probably best known as the brilliant graphic designer behind work for Beastie Boys, Sonic Youth, Cibbo Matto and others. His brilliant visual sensibility is transposed to film with EATING, SLEEPING, WAITING AND PLAYING, his documentation of French group AIR's hugely successful tour of North America and Europe in 1998. In the two years since they first started work on their debut album "Moon Safari", French duo Air have gone from strength to strength, garnering massive critical acclaim as well as commercial success. Not only will AIR fans get a chance to go behind the scenes and check out strange and comical interviews with the band and other fans from the U.S. and Europe, but the evening will also feature the three highly acclaimed video clips from "Moon Safari" collected together: "Sexy Boy", "Kelly Watch The Stars" and "All I Need". In fact, the audio track on the video clip for "Kelly Watch the Stars" is not the version from "Moon Safari" and has never been available commercially in the U.S. or Canada. Don't miss this exclusive Canadian Premiere screening, arranged with thanks to EMI Canada and Astralwerks.

TUESDAY & WEDNESDAY OCTOBER 10/11 8:30pm
FROZEN MOMENTS
Presented by QUICKDRAW ANIMATION SOCIETY
FROZEN MOMENTS is an incredible collection of some of the finest, most original and thoroughly thought provoking and entertaining animation from across Canada, a country respected worldwide for its jaw-dropping animation talent. Built around the theme of technology (read: digital) and its growing role in the creation of animation, the series features shorts that stretch from using the digital realm merely as a supporting technology all the way to films wrought purely in this mode. Films will include Headdress by Scott Clark, Vacuum Siv by Don Filipchukm, The Wind Between my Ears by Kevin D.A. Kurytnik & Carol Beecher, Sea Song by Richard Reeves, 67 Aluminum Plates (spontaneous collaboration), About Face by Marilyn Cherenko, Vision Point and Transfigured by Stephen Arthur, Menopause Song by Gail Noonan, On the Run by belial, Tag by Robert Cretien, Jin's Banana House by Jinhan Ko, Fluid Planet by Robert Hamilton, The Goatee Club by Patrick Larkin and Lines Radial by Andrew Jaremko.

THURSDAY OCTOBER 12 8:30pm
BYO8
The final BYO8 of the calendar - get it on down here! We want it all - home movie, found footage, favourite commercial, student film nightmare and more! VHS, 16mm and Super 8 are your palette, and the BL screen is your canvas. Let's paint. Remember, 10 minutes or under please - bring a film and get in for only $3 (with membership).
FRIDAY OCTOBER 13 8:30pm
MULTIPLEX GRAND "NUMERO SEPT"
The first night in a three-night series of music and visuals from some of Vancouver's most talented audio-visualists, tonight we present the seventh showing of that tireless and multitalented triumvirate, THE MULTIPLEX GRAND. Featuring a meshing of high and low tech both in the audio and visual realms, LOSCIL, 5T-3V3, and ZERO SQUARED (aka Scott Morgan, Steve Wood and Les Smolenski) will mesmerize and mystify with their hypnotic rhythms and hyper-layered visuals. Expect surprise ever-talented guests as usual...

SATURDAY OCTOBER 14 8:30pm
THE BEANS: TIRED SNOW
"One of the most intriguing bands in Vancouver. Or anywhere else, for that matter. - John Lucas, Georgia Straight "Will have you swooning in and out of their creative vortex, captivated, distracted, amazed... -Exclaim In their season finale, THE BEANS return to Vancouver from a mini-tour of Oregon and California in support of Tired Snow, the first Beans release since their 1998 debut, Portage. Those fortunate enough to experience more than one beans show can attest to the singular, one-of-a-kind quality of these performances. In the past the beans have incorporated film, video, dance, theatre and audience participation into the music to create the artifact that is the show. What THE BEANS have in store for their first performance at the Blinding Light!! is anyone's guess but at its heart there will undoubtedly be songs filled with imagination, beauty and a great sense of musical adventure and an apt visual environment.

SUNDAY OCTOBER 15 8:30pm
(CIRCLESQUARE): GOODBYE BC TRANSIT
In anticipation of their second release on UK based Output Recordings, [CIRCLESQUARE] will present a screening of the 1999 short film THE DISTANCE AFTER followed by a rare live show - their first since 1998. The show will incorporate new musical material along with a live-mixed abstract narrative composed of still and moving imagery... THE DISTANCE AFTER is a haunting episode of urban dreaming, drifting past our eyes and ears with elegance and quiet intensity. "(the distance after)...fills our eyes with bleached-out whites, Rothko-like composition, ...all public transit, rotting buildings, and a voice-over with the precise, unknowing, enunciation of a young girl." -Clint Burnham (author of Airborn Photo) Crompton and Stereo8's concerns center on creating new relationships between picture, soundtrack, and narrative through a variety of mediums including music (circlesquare), photography and film/video. These concerns are also expressed through live shows that combine all three mediums. Described as "the paused frame of a coming-of-age movie in a hyper-violent coma", (circlesquare) formed in 1995 with a sound borne as response to a wide range of influences and experiences filtered through the surroundings of an everywhere city and an interest in challenging the roles of picture and soundtrack. They have addressed these concerns by way of highly visual live shows and short film/video productions. "now hold that thought as we veer off the road..." Don't miss it.

TUESDAY & WEDNESDAY OCTOBER 16/17 8:30pm
THE FILMS OF PAUL SHARITS
Film legend Paul Sharits died in 1993 at the age of 50. He was a master of the "flicker film", motion pictures that essentially consist of frames of pure color presented in rapidly changing order. As the spectator sees these progressive, sometimes violent bursts of light, he or she will often - subjectively - apprehend complimentary colors, afterimages, and moving shapes which are not in the films. Stuart Liebman writes that in Sharits' films a new kind of space is created: 'a dynamic, purely optical space, shifting between two and three dimensions ... The oscillating colors not only foreground the pulsing light beam, they also reflexively remind the viewer of the physicality of the frame and of the surface on which films are projected.' Sharits himself, in 1967, declared his creative agenda which he then pursued over the next quarter century: 'I wish to abandon imitation and illusion and enter directly into the higher drama of: celluloid; two dimensional strips; individual rectangular frames; the nature of sprockets and emulsion; projector operations; the three dimensional reflective screen surface; the retinal screen; optic nerve and individual psycho-physical subjectivities of consciousness. In this cinematic drama, light is energy rather than a tool for the representation of non-filmic objects, shapes and textures.' (CFMDC) Featured here will be a cross section of his incredible body of work.
(Descriptions are Sharits' own.) 3RD DEGREE (1982) The film is 'about' the fragility of the film medium and human vulnerability; both the filmic and the human images resist threat/intimidation/mutilation: the victim is defiant and the film strip also struggles on, both 'under fire'. COLOR SOUND FRAMES (1974) This is a film about film and the kind of illusions which can result as film's concrete properties create abstractions. Actually direction of movement becomes confused due to changes in speed. At high speeds the frame line is no longer visible. In the superimposed sections colours blur together, and form others and at certain speeds colours and sprocket holes seem to undulate. "Very deep, very profound and very beautiful." (Leonard Horowitz, Soho Weekly News, February 1975) T.O.U.C.H.I.N.G. (1968) Starring poet David Franks whose voice appears on the soundtrack/uncutting and unscratching/my final mandalic work. RAY GUN VIRUS (1966) Although affirming projector, projection beam, screen, emulsion, film frame, structure, etc., this is not an 'abstract film'/projector as pistol/time-coloured pills/yes - no/mental suicide & then rebirth as self-projection (sound: full volume, full bass). " ...I really do think you have a very fine film there of magnificent subtlety in its by-play with the texture of film and eye's grain..." (Stan Brakhage) "The retinal retention of after-images is remarkable." (Ed Emshwiller)

THURSDAY THROUGH SUNDAY OCTOBER 19-22 (VARIOUS TIMES)
2000 WOMEN
Solo o Female o Performance o Series
A four day exhibition of performance and visual art by solo female artists. VANCOUVER'S FIRST ANNUAL SOLO MULTIDISCIPLINARY EVENT. Catch some theatre, dance, video, and visual art. Performers include Cynthia Adams, Susan Bertoia, Nancy Baye, Danette Boucher, Monique Bourgeois, Erin Bulycz, Bonnie Davis, Rebecca Harker, Jenn Griffin, Sheri Kasprow, Katy Mayrs, Erin Monahan, Melissa Montgomery, Jennifer Nikolai, Barbara Oliver, Kerry Sandomirsky, and Sabrina Ovesen. For more info: 682-3269 ext. 5913 website: vcn.bc.ca/women2k or email: women2k@vcn.bc.ca 2000WOMENARECOMING2000WOMENARER!!!

TUESDAY OCTOBER 24 8:30pm
A BAFFLING OF PERCEPTIONS
From the film and video archives of KING ANDERSON comes an eclectic selection to stimulate your visual cortex and give you cause to pause. Tonight we present the Canadian Premiere of THE GREAT ALBERTA HOAX executed in 1967 by Terry Reid with his "baffling of perceptions." The Hoax was revealed at the Helen Pitt Gallery in 1999. ALSO a rare screening of Mary MacNeil's 1965 underground 8mm film PLEASE KEEP OFF THE GRASS featuring folk music performed by John Braheny and 3's a Crowd. PLUS the eyepoppin' ECIAD 2000 GRAD SHOW, the mind bending EDGE OF THE WORLD, and NON SEQUITUR an erotically charged tribute to William Burroughs and Salvador Dali. Come early and check out the local art history slide show and MORE. One night only - don't miss it!

WEDNESDAY OCTOBER 25 8:30pm
MIRANDA JULY LIVE
+ THE BIG MISS MOVIOLA CO-STAR TAPE#3
on't miss this double whammy of incredible new shorts and an exclusive Western Canadian Premiere of Miranda July performing live. Curated by Astria Suparak The BIG MISS MOVIOLA CO-STAR TAPE#3 explores sexuality from its initiation in childhood through adolescence and adulthood, and references psychoanalytic theory as easily as pop culture. These films and videos decode desire (and the symbols of) and address the ethics or cultural codes of healthy vs. naughty expressions of lust via pornography, voyeurism, reworkings of parent/child relationships, memories and fantasy. Techniques used include the home-movie aesthetic of low-grade video and hand-processed super-8 film, as well as optical printing, stop-motion animation, and manipulated found-footage. The show includes work by Peggy Ahwesh ("Martina's Playhouse"), Jennifer Reeder ("Johnny Take a Dive"), Stephanie Barber ("pornfilm"), Cathy Cook ("The Match That Started My Fire"), Karen Yasinsky ("No Place Like Home") and more. Also featured tonight will be Miranda July herself with her live performance work-in-progress THE SWAN TOOL. A "live movie" starring Miranda July as Lisa Cobb, a technician who is waiting to die or fall in love or win the lottery. Parallel to and below this movie is a second movie, this one starring a hairy non-human form that was discovered by a picnicking family. These two movies evolve slowly and eventually collide. At the point of this subtle intersection between the two halves of the split screen, there is another collapse as the audience members become cast as characters in the story (this facilitated by digital capture and projection). The swan tool is the name of a tool used to unlock the doors when women accidentally lock their babies in the car. It is this tool that Lisa Cobb misuses in an attempt to find life on earth.
DJ and soundtrack artist Zac Love provides the original live score for The Swan Tool and digital programmer Mitsu Hadeishi manipulates and controls the video elements of the performance with a program of his own design. The Swan Tool will premiere in January at the Rotterdam International Film Festival. K Records will release a companion album to The Swan Tool in the spring of 2001.

THURSDAY & FRIDAY OCTOBER 26/27 8:30pm
Cineworks presents "REFUSE, REWIND, REPLAY"
Back for a second glorious year, this program offers Canadian filmmakers a second chance at local cinematic fame and fortune. Based on the historical tradition of the "Salon des Refuses," this Cineworks presentation showcases an uncurated selection of Canadian short films and videos who were rejected this year by the 2000 Vancouver International Film Festival. We invite all film and video makers whose work was refused by the Festival to send their work to US! (To be eligible for the screening, work must be under 30 minutes in length, be in 16mm, Beta-SP or VHS screening formats, and be by Canadian media artists.) This event will be programmed by way of a lottery draw: the films and videos to be shown will be determined by a draw made up of all the submissions. We will show as many works as time allows. The deadline for submissions for this event is October 1st, 2000. Call Cineworks at 685-3841 for more info on how to submit your work.

SATURDAY OCTOBER 28 8:30pm
GUY DEBORD'S SOCIETY OF THE SPECTACLE
Withdrawn from circulation in 1984 and never before subtitled, legendary Situationist Guy Debord's long-impossible to see film, SOCIETY OF THE SPECTACLE (1973, 87 min.), returns once again by request! SOCIETY OF THE SPECTACLE is an intense and densely packed montage assembled out of "detourned" images from feature films, pornography, commercials and news footage. "Few groups have had as profound an impact on French culture as the Situationist Internationale with its unparalleled interrogation of political and cultural relations. While the writing of leading Situationist Guy Debord has become the cornerstone of postmodernism, his paintings, artist books, and films remain unknown." (Keith Sanborn, translator/subtitles) "Debord's analysis of a society suspended inside the free space of the commodity infiltrates every frame." (Steve Seid, PFA) NOTE: French with English subtitles.

SUNDAY OCTOBER 29 Early Show: 7:30pm
IDERA PRESENTS THE SPIRAL
The international award-winning documentary, THE SPIRAL is arguably the definitive account of the coup in Chile in 1973, and is among the most important political films ever made. Using a sophisticated montage of newsreel footage and other film material from the period, The Spiral carefully and logically investigates in vivid detail how it was that under the inspiration and guidance of the United States, the Chilean Right could destabilize and finally destroy Allende's democratically elected Popular Unity government. The filmmakers refuse the view that the brutal outcome in Chile was a tragic inevitability. The implicit message is that the spiral of reaction and terror could have been halted, but only if the organized forces of the Left had united around a revolutionary programme. The title describes both the film's theme and its structure. Several sections move in dramatic progression from the birth to the destruction of Popular Unity, the order of events being determined by the film's collective thesis rather than its chronology: The Plan, The Game, The Front, The Approach, The Attack, The Weapon, The Coup. Part of The Spiral's "definitiveness" lies in the filmmakers' awareness of the analytic distance between them and the coup. In The Spiral the coup is not a finite, historical event; it is of changing significance, constantly in the process of being rewritten and recreated by those who think and talk about it. "The first film on Chile which successfully attempts a complete analysis of the Chilean Left and Centre" -Costa Gavras (Chris Marker, Armand Mattelart, Jacqueline Meppiel, Valerie Mayoux, Silvio Tendler & Pierre Flemont, France 1976) Guest speakers in attendance. Call 738-8815 for more information.

TUESDAY OCTOBER 31 8:30pm
EYE OF NEWT COLLECTIVE PLAY LIVE TO
PHANTOM OF THE OPERA
It's Hallowe'en, and what better way to celebrate than with cheap candy and The Blinding Light's favorite house band with their awe-inspiring musical accompaniment to the creepy silent classic PHANTOM OF THE OPERA (1925). The classic tale of the disfigured madman and doomed romantic who haunts the sewers of the Paris Opera house by killing to ensure the successful career of the innocent (and beautiful) young soprano. Starring Lon Chaney, Sr. as the Phantom, this ain't no glossy Broadway musical! Come see the original with an incredible live score!!
(top)